HEYLO-TUBES is located in Larochette, in the northern part of the Grand-Duchy of Luxemburg. HEYLO-TUBES was incorporated in March 2013 and is present on the European market either directly or through representatives and distributors.​ HEYLO-TUBES sales territory is focused on the EMEA countries.
HAGITEC (HAGITEC LTD.) is located in Chiba, Japan, and produces high quality metal flexible tubes on specifically developed machines. HAGITEC, incorporated in 1974, is present today on the global market with a range of flexible tube products for many types of applications for the industries of computers and electronics, appliances, household, automotive, aerospace, lighting, telecommunications, medical, etc.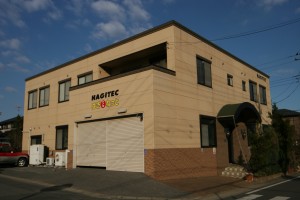 Large choice of flexible metal tubes
Standard and custom solutions
Fast delivery
European logistics center
About Flexible Tu​bes
The application scope of flexible tubes is very broad. It goes from the transmission of fluids, or force between devices through the protection of optical fibres​ for telecommunication, medical lasers or industrial robotized laser systems. Flexible tubes are also used in endoscopes, in medical implants or catheters and are also used for electromagnetic shielding, in sensors, in heat exchangers and finally to protect against vandalism, rodents or against intrusion.​​​​
ISO ​9001
HAGITEC LTD is certified ISO 9001:2015 and ISO 14001:2015.